Home
Vecchio indice
Altri Articoli
Cover: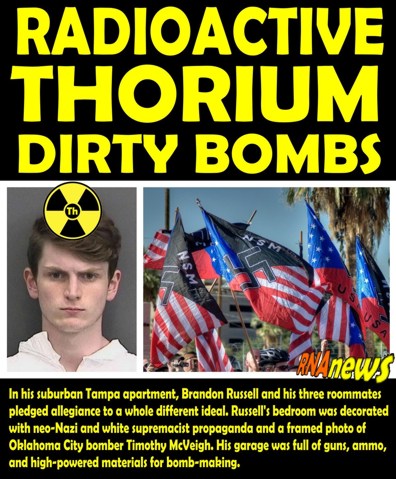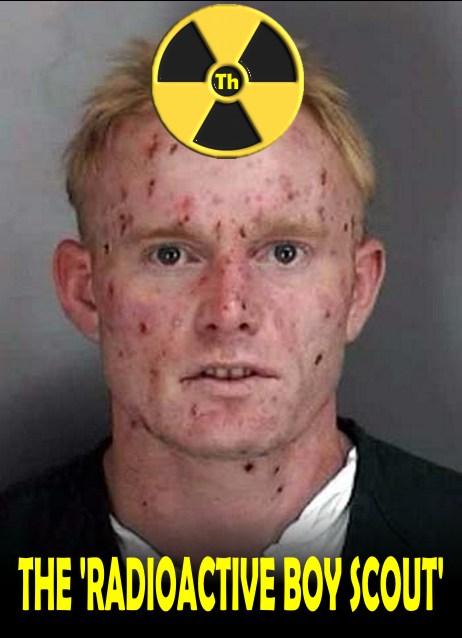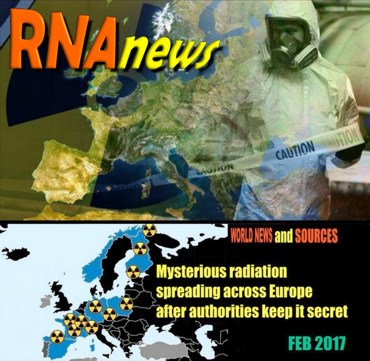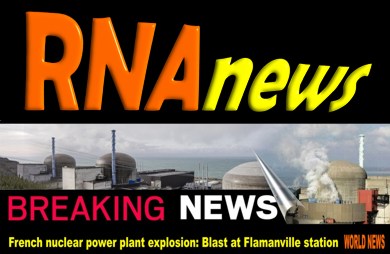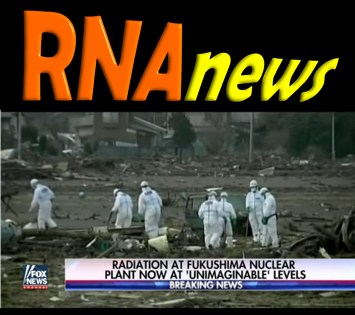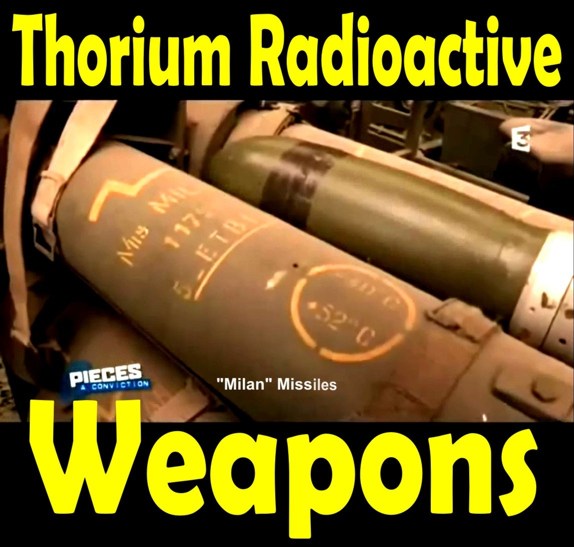 Thorium Radioactive Weapons and environmental devastation.

★ The State denies access to data, "they are secret and susceptible to harm international relations, the order, security and national defense". This is the reply of the Ministry of Interior to the reporters of the newspaper "Il Fatto Quotidiano", who broke the news about "top secret network" that measures, in real time, the levels of radioactivity.

In relation to the chronicles of May 13, 2015, in the Italian Senate, 18 senators have signed a request for clarification made by Senator Roberto Cotti, to the Minister of Defence. Since the same day, they were made public the "parliamentary acts" of the Senate, translated, here.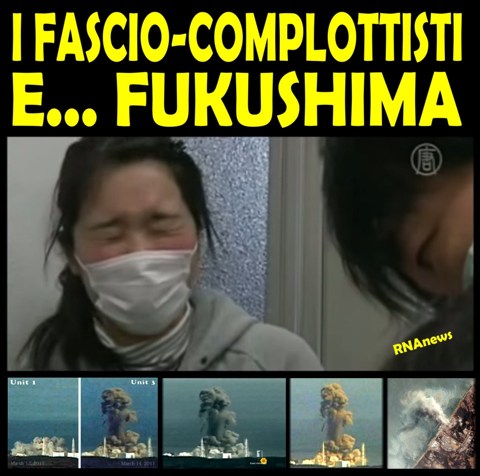 Le Bufale su Fukushima tra sciacallaggio e disinformazione. La denuncia
lanciata da Fukushima Diary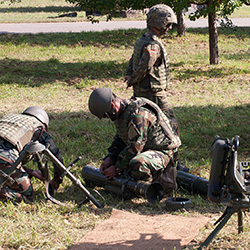 ★ #Thorium radioactive Weapons to Kurdish | Milanrakete birgt gefährliche Langzeitfolgen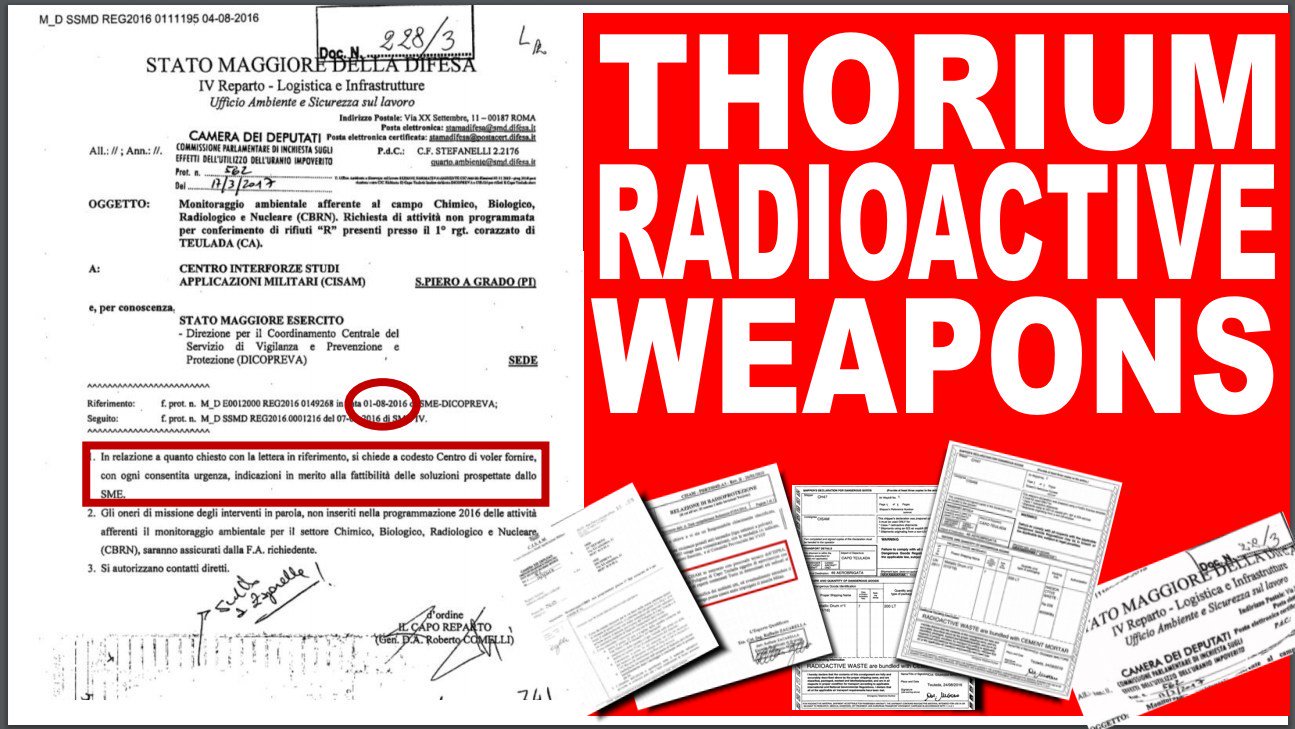 ★ Thorium Radioactive WEAPONS.
Italian Deputy reveals new scandalous evidences to the Parliamentary Commission of Inquiry: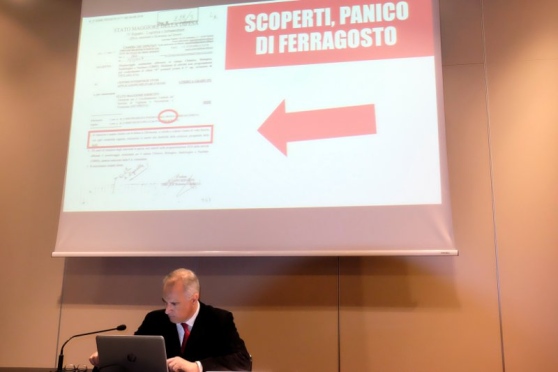 ► Thorium Radioactive WEAPONS. Numerous Milan anti-tank missile cartridges found in Adana/Turkey. Adana has been a hub for arm flow into Syria..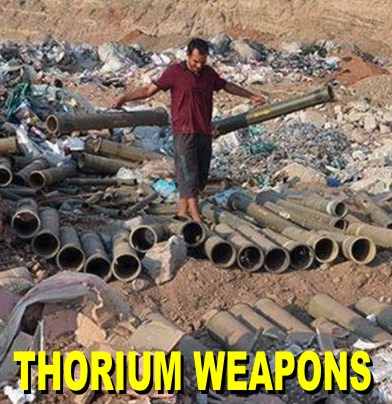 ► Thorium Weapons ☢ Radioaktiv verseucht: Deutschland liefert weitere "Milan"-Raketen in den Nordirak: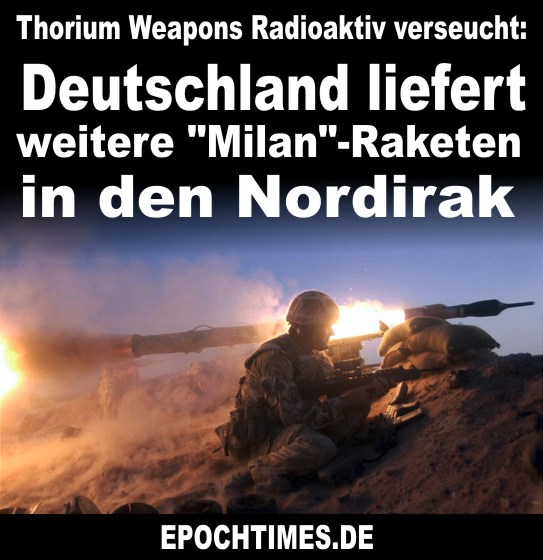 ► Mon frère est mort à 30 ans, dans ses os il y avait du thorium... [Le Parisien, rew. ]: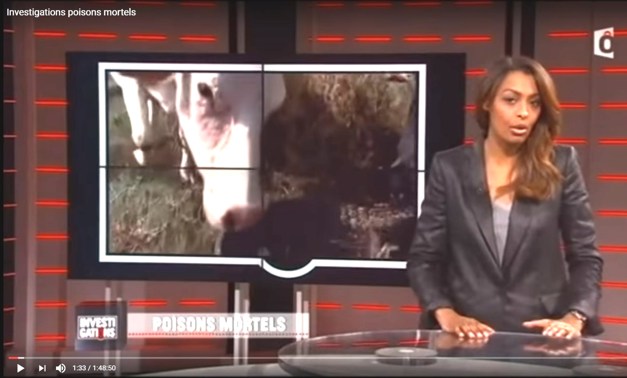 ► Thorium Weapons ☢ « Quirra, poubelle des armées », de Livio Caepra et Françoise Begu (52') témoigne de l'impact des essais militaires sur l'environnement de la Sardaigne et sur la santé de ses habitants.

Dans le Sud-Est de la Sardaigne, à Quirra, derrière les paysages paradisiaques, se cache une réalité beaucoup plus noire… Bienvenue au Polygone d'expérimentation de Quirra! C'est une vaste zone militaire s'étendant sur 127 km2 en terre et 28 000 km2 en mer. Depuis plusieurs décennies, l'OTAN, les armées du monde entier et les fabricants d'armes y expérimentent leurs nouveaux missiles et y font exploser leurs anciens.

Sur le banc des accusés : le groupe français MBDA, filiale d'EADS. Il y a fait exploser environ 1.200 de ses missiles Milan. En explosant, ces derniers dégagent du thorium, une substance radioactive qui se disperse dans l'air avant de retomber sur le sol.
[natura-sciences.com]


Nuclear Business - Rosatom Global Map

► Nuclear, Uranium Mining and Enrichment Services, THE MAP OF RUSSIAN IMPERIALISM.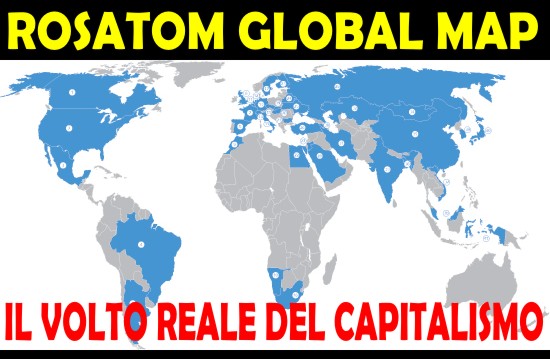 ★ Questa mappa è aggiornata soltanto al 2010. La fonte è la stessa Rosatom. La Mappa non considera le trattative in atto per la nuclearizzazione dell'URUGUAY, del Venezuela, Bolivia, Tunisia e dei recenti accordi in Centrafrica, Medio Oriente, India ed Indonesia.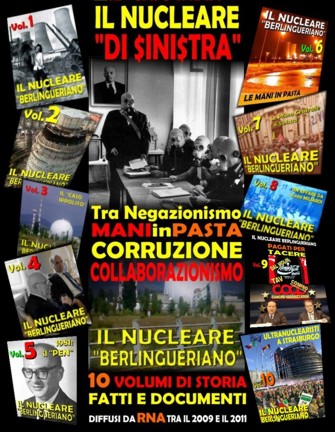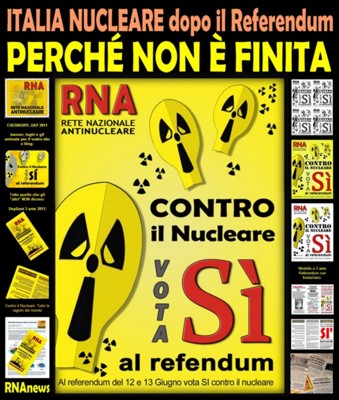 Thorium Military Proliferation in Italy - The Map. (english)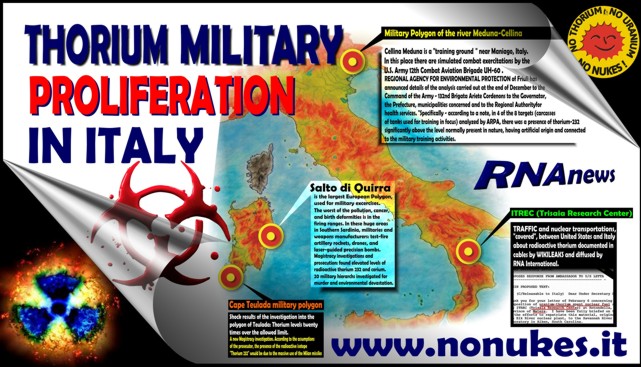 Tutto quello che i fanatici supporters del Business nucleare al torio non vi diranno mai. __________________________________
SARDAIGNE, MISSILES "MILAN", THORIUM, BERGERS, UNE MIXTURE EXPLOSIVE.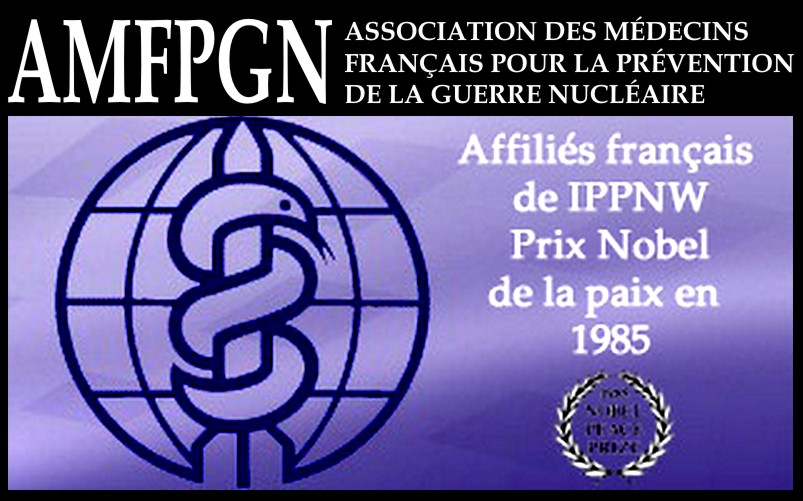 LE POLYGONE DE TIR DE QUIRRA – SARDAIGNE.
Le thorium comme l'uranium a une double toxicité: chimique, comme tous les métaux lourds et radiotoxique. Cette toxicité liée à sa radioactivité est très élevée, bien au delà du plus grand toxique que nous connaissons c'est à dire le plutonium. La limite annuelle d'incorporation du plutonium est de 300 Bq/an alors que celle du thorium est de 90 Bq/an! Il s'y ajoute de plus la toxicité propre de ses descendants.
Sa migration dans le sol est très différente de l'oxyde d'uranium car le thorium est très peu soluble dans l'eau...
__________________________________
Thorium Contamination in China.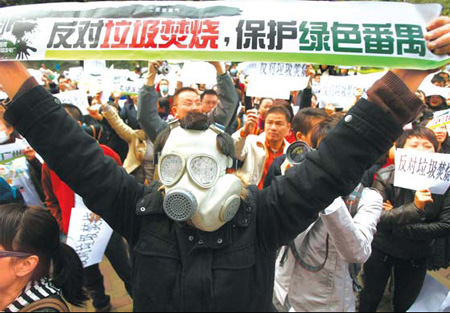 The distribution and the contamination level of uranium (U) and thorium (Th) radionuclides and potentially toxic metals, Cu, Li, Mn, Sr, and Zn were investigated in surface sediments from aquifer systems around a uranium industrial site in the northern Guangdong Province, China.
__________________________________

Radioactive Thorium Among Contaminants at West Chicago Cleanup Site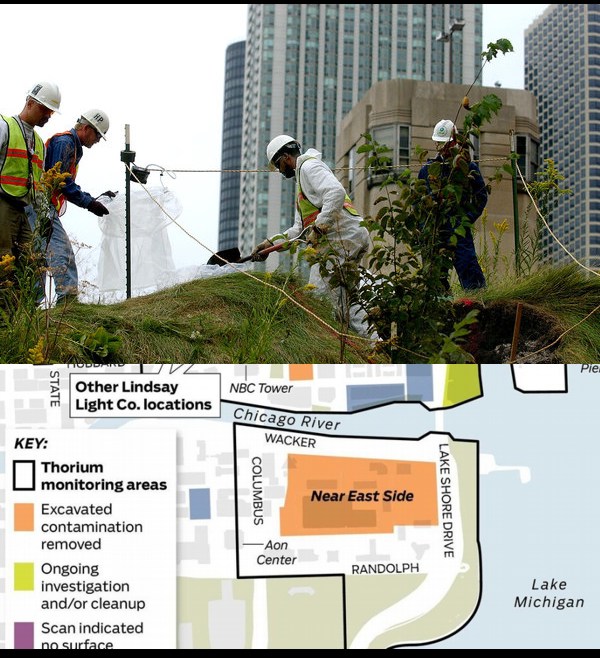 The city of West Chicago is asking for public feedback on its request for a $200,000 EPA environmental cleanup project to remove hazardous waste — including "radioactive contaminants related to thorium mill tailings"
__________________________________
Thorium: a dirty conspiracy propaganda for a dirty solution-business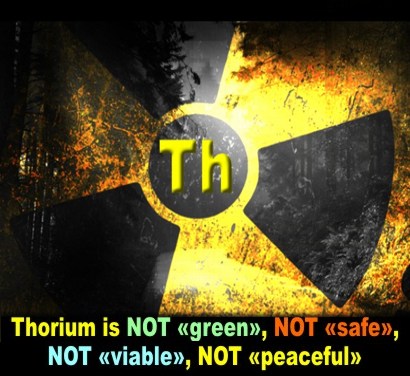 By Gordon Edwards. Thorium reactors. "Thorium cycle" is a very dirty and dangerous business.
__________________________________

Events:
GUARDA QUI LA VERSIONE COMPLETA DEL FILM "MATERIA OSCURA" di Massimo D'Anolfi e Martina Parenti - proiettato durante il Chernobyl Day di Vasto e trasmesso in diretta streaming da RNAnews e qualche settimana dopo trasmesso in chiaro anche da RAI5 (disponibile ora anche su youtube):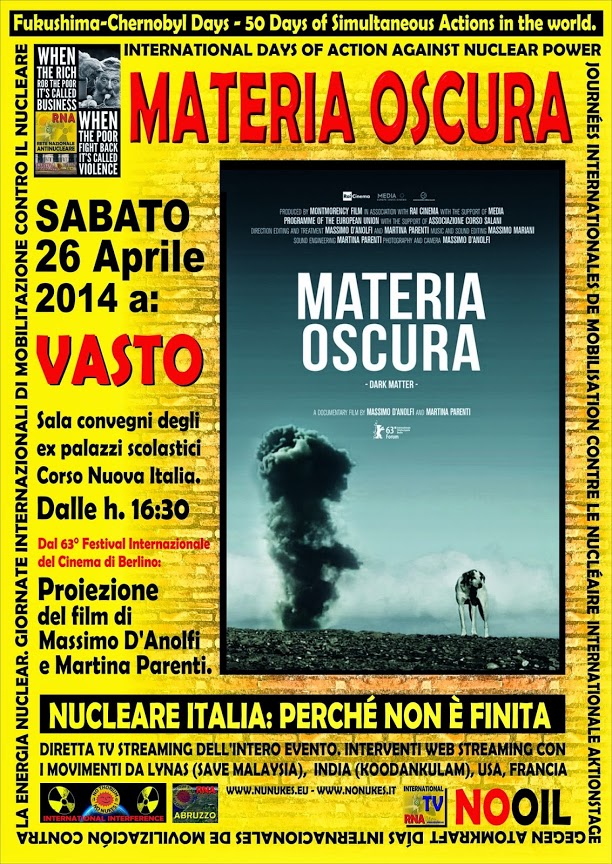 __________________________________
NEWS THAT YOU NEED TO KNOW:
$224 million to be paid to EPA for clean-up of thorium contamination at the Welsbach Superfund Site in Gloucester, NJ.
Daily Herald. A former Kerr-McGee gaslight mantle factory in West Chicago became notorious in the 1990s for burying radioactive thorium, and the contamination spread to houses and school yards, Reed-Keppler Park, a sewage treatment plant, Kress Creek and the West Branch of the DuPage River.. Read More HERE.