Home
Vecchio indice
Altri Articoli
Cover: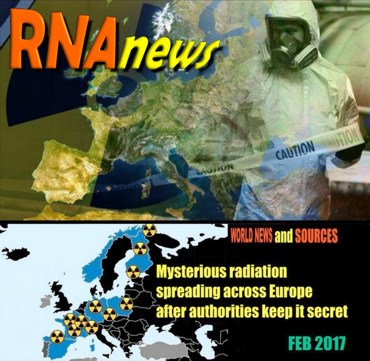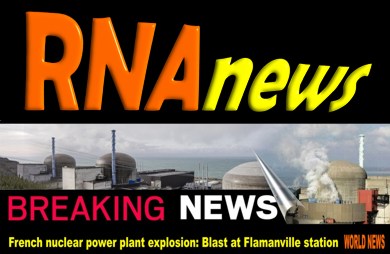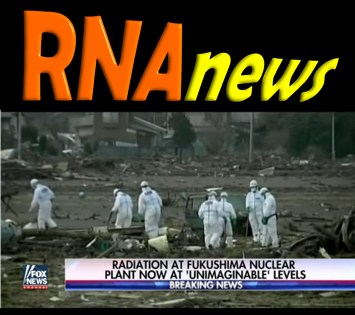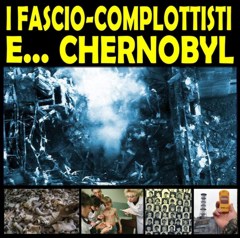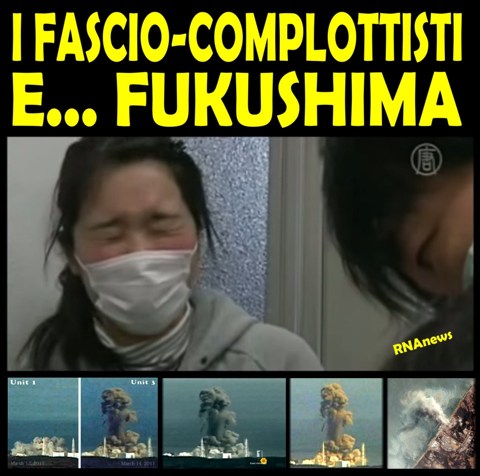 Le Bufale su Fukushima tra sciacallaggio e disinformazione. La denuncia
lanciata da Fukushima Diary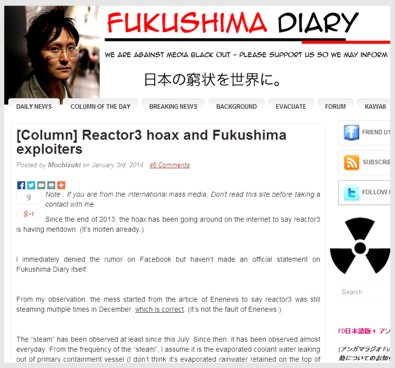 ★ La circolazione di Bufale sul nucleare ed in particolare su Fukushima (come anche quella degli sciacalli che non aspettarono molto per subito delirare su Israele e "haarp"... all'indomani della catastrofe giapponese) recano danno all'azione già difficile del movimento antinucleare internazionale ed alla già faticosa lotta al muro di gomma eretto dalle multinazionali TRAMITE media e politici.
Tale danno consiste in opera di disinformazione, deviazionismo-spesso interessato e bottegaio e nella peggiore delle ipotesi al soldo delle multinazionali stesse come già segnalato tempo fa da un'inchiesta del Guardian e da un autorevolissimo articolo del dott. David Suzuky, in materia di negazionismo, sul disastro climatico come conseguenza delle attività produttive antropiche.
Sellafield decommissioning to take over 100 years. Now it's confirmed.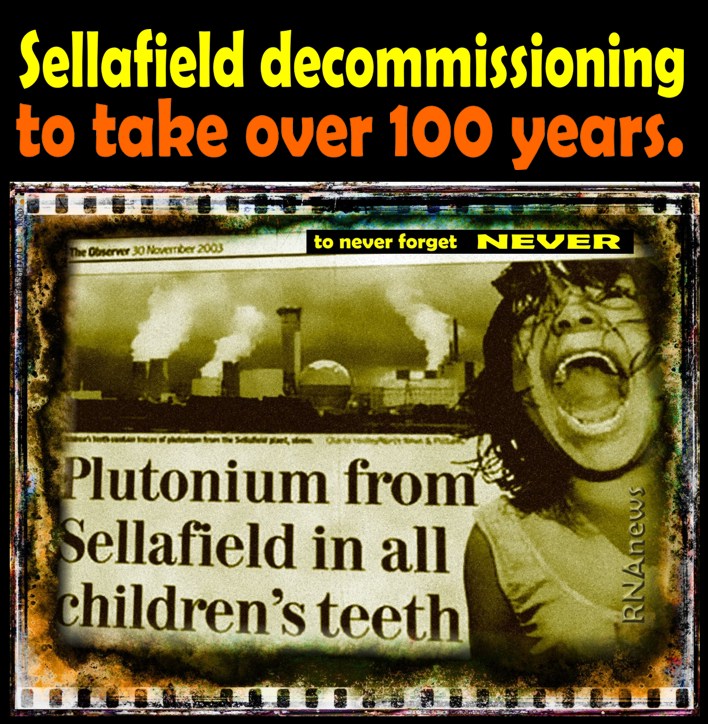 ★ A report from Westminster's Public Accounts Committee revealed by The Irish Times and BBC seven years ago is now confirmed by the National Audit Office. In a progress report on the work, the National Audit Office criticised the Nuclear Decommissioning Authority (NDA), which oversees the plant, for delays in cancelling a cleanup contract with the consortium Nuclear Management Partners (NMP) after demands from MPs a year ago to do so. Here the entire report.
NUCLEAR HOTSEAT #194: FUKUSHIMA 4TH ANNIVERSARY – VOICES FROM JAPAN :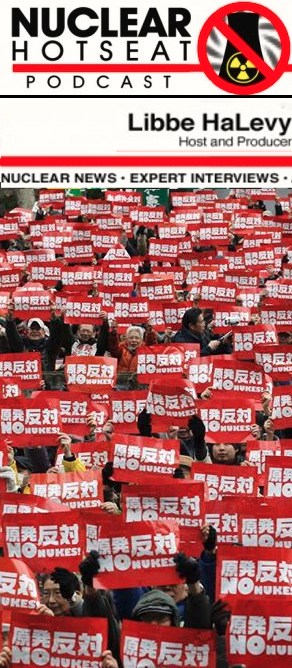 Nuclear Business - Rosatom Global Map

► Nuclear, Uranium Mining and Enrichment Services, THE MAP OF RUSSIAN IMPERIALISM.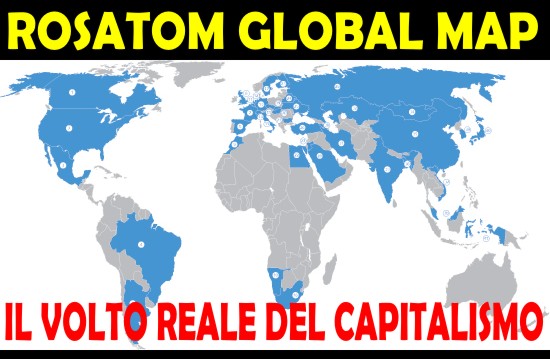 ★ Questa mappa è aggiornata soltanto al 2010. La fonte è la stessa Rosatom. La Mappa non considera le trattative in atto per la nuclearizzazione dell'URUGUAY, del Venezuela, Bolivia, Tunisia e dei recenti accordi in Centrafrica, Medio Oriente, India ed Indonesia.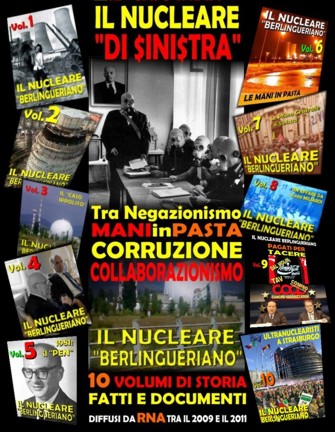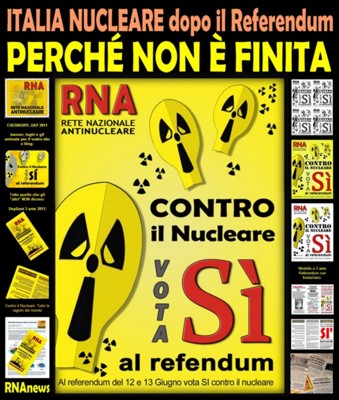 Thorium Military Proliferation in Italy - The Map. (english)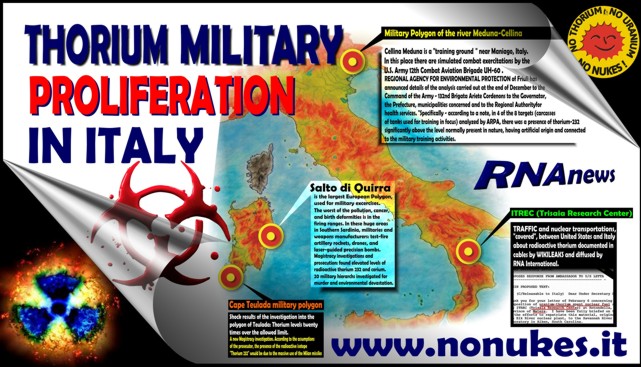 Tutto quello che i fanatici supporters del Business nucleare al torio non vi diranno mai. __________________________________
SARDAIGNE, MISSILES "MILAN", THORIUM, BERGERS, UNE MIXTURE EXPLOSIVE.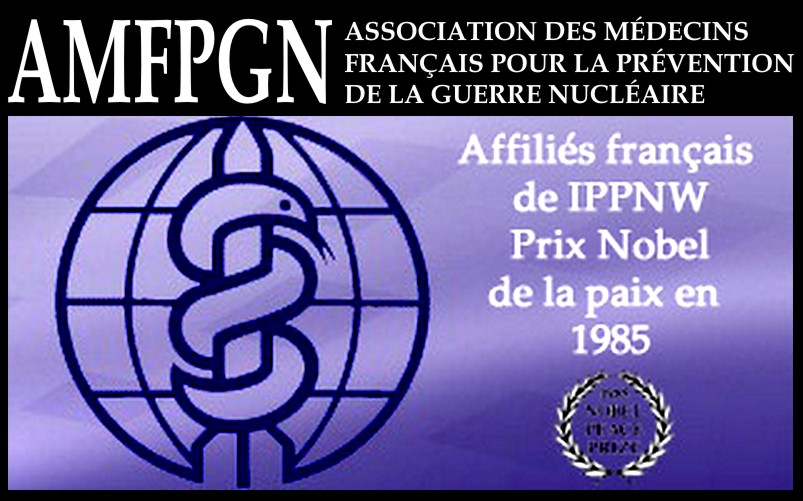 LE POLYGONE DE TIR DE QUIRRA – SARDAIGNE.
Le thorium comme l'uranium a une double toxicité: chimique, comme tous les métaux lourds et radiotoxique. Cette toxicité liée à sa radioactivité est très élevée, bien au delà du plus grand toxique que nous connaissons c'est à dire le plutonium. La limite annuelle d'incorporation du plutonium est de 300 Bq/an alors que celle du thorium est de 90 Bq/an! Il s'y ajoute de plus la toxicité propre de ses descendants.
Sa migration dans le sol est très différente de l'oxyde d'uranium car le thorium est très peu soluble dans l'eau...
__________________________________
Thorium Contamination in China.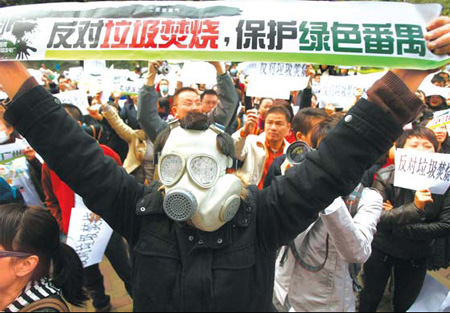 The distribution and the contamination level of uranium (U) and thorium (Th) radionuclides and potentially toxic metals, Cu, Li, Mn, Sr, and Zn were investigated in surface sediments from aquifer systems around a uranium industrial site in the northern Guangdong Province, China.
__________________________________

Radioactive Thorium Among Contaminants at West Chicago Cleanup Site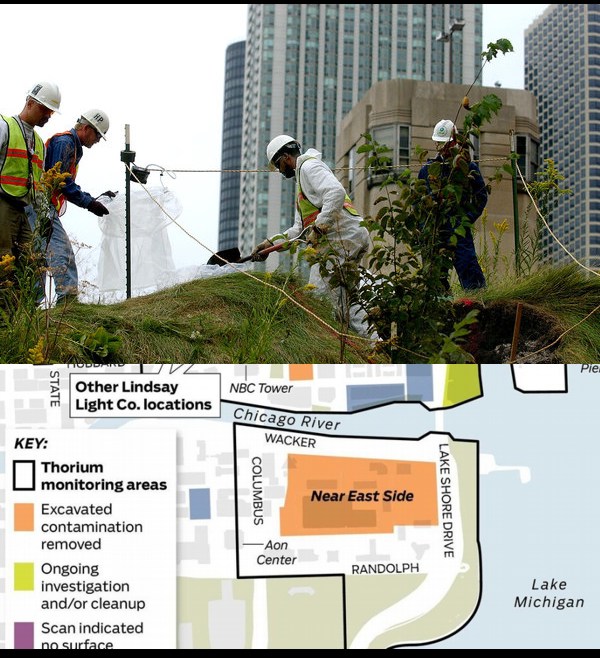 The city of West Chicago is asking for public feedback on its request for a $200,000 EPA environmental cleanup project to remove hazardous waste — including "radioactive contaminants related to thorium mill tailings"
__________________________________
Thorium: a dirty conspiracy propaganda for a dirty solution-business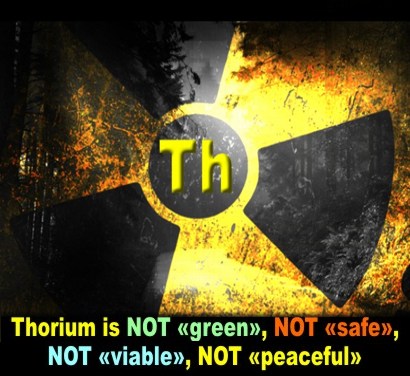 By Gordon Edwards. Thorium reactors. "Thorium cycle" is a very dirty and dangerous business.
__________________________________

Events:
GUARDA QUI LA VERSIONE COMPLETA DEL FILM "MATERIA OSCURA" di Massimo D'Anolfi e Martina Parenti - proiettato durante il Chernobyl Day di Vasto e trasmesso in diretta streaming da RNAnews e qualche settimana dopo trasmesso in chiaro anche da RAI5 (disponibile ora anche su youtube):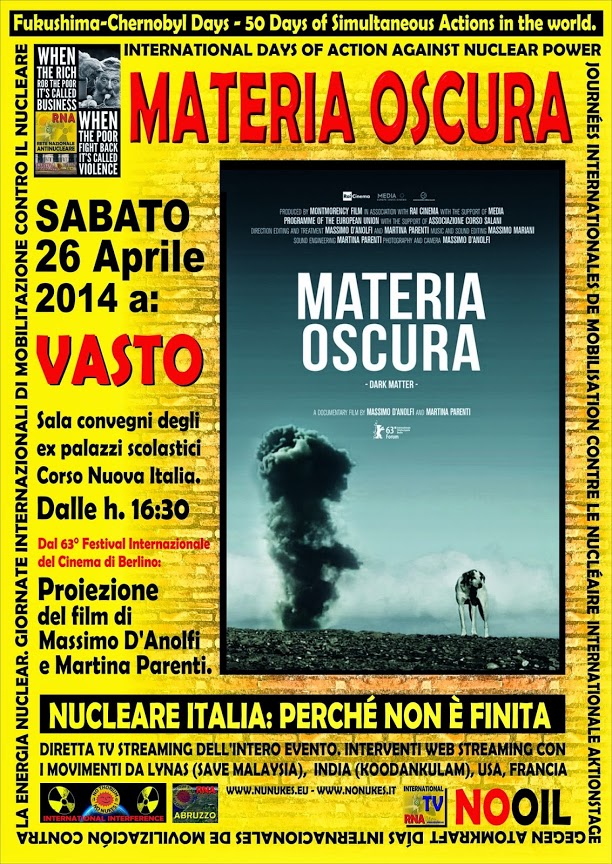 __________________________________
NEWS THAT YOU NEED TO KNOW:
$224 million to be paid to EPA for clean-up of thorium contamination at the Welsbach Superfund Site in Gloucester, NJ.
Daily Herald. A former Kerr-McGee gaslight mantle factory in West Chicago became notorious in the 1990s for burying radioactive thorium, and the contamination spread to houses and school yards, Reed-Keppler Park, a sewage treatment plant, Kress Creek and the West Branch of the DuPage River.. Read More HERE.